Graduate, Ms-PhD combined
Graduate, Ms-PhD combined
Inactivation, Inactivation
Graduate, Ms-PhD combined
Ciliogenesis _ Wow, not easy!
Graduate, Ms-PhD combined
i can understand what is "a non-apoptotic cell death".
Do you want to know? So do I.
One more before Nature submission
Graduate, Ms-PhD combined
Alternative Splicing
Mouse work
It's Easy
One more when Science submission
Find the tallest guy in the campus, it's easy, you don't need my address.
Stem cell,
KO cells
PLD1, 2
Astrocyte
and more - easy to me!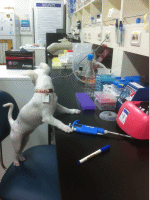 No Payment, only food, SO, you can see me on the weekend.
Walll Walllllll~~~Auooo~~~~
I haven't had the email account yet
Please reload